No matter who you are or where you live, there was a multitude of events impacting the country throughout 2020. The declaration of a national emergency, a divisive presidential election, social movements, and vaccine rollouts marked this unprecedented year. Many industries saw ups and downs, and retail was no exception.
The retail industry was marked by discombobulated timing during Q4. Amazon Prime Day started the holiday shopping season in mid-October, Cyber Five was promoted early with high levels of discounting, and the holiday shopping rush was pushed earlier by shipping cutoffs and delays.
By the end of 2020, retail sales had increased 0.8%, reaching $5.5T, up 11.2% from an April forecast, but many retailers who rely on in-store sales had a hard time driving sales increases. Store closures and plummeting foot traffic brought opportunity within ecommerce and digital, especially during Prime Day and Cyber Five. Our clients that target a high HHI consumer and have a strong web presence drove double-digit growth. For those in home décor, specialty gift, and casual apparel, we even saw triple-digit YOY growth online.
Standing Out from the Crowd
Q4 is always a highly competitive advertising landscape, and with Prime Day starting off the quarter, it was particularly important for brands to stand out. In an attempt to compete with Amazon, non-Amazon brands and retailers increased marketing communications by 20% on the first day of Prime Day with 18% of these communications referencing "Prime" or "Holiday." These promotions caused a single week spike in sales (21%) similar to Labor Day and Independence Day Promotions. Retailers successfully stood out during Amazon's two-day sale as online sales for non-Amazon sites grew by 76% on October 13th compared to the first day of Prime Day 2019.
A New Normal in Retail
With consumers wary of in-store shopping, the holiday shopping season shifted online. Many shoppers looked to ecommerce where retail saw 32.4% growth. Other shoppers feeling sequestered at home ventured out to retailers offering services like curbside and contactless hand-offs. In Q4, Target's same-day services grew by more than 270% and retailers like Walmart and Nordstrom proved their prowess by being the best overall retailer for curbside service and best overall retailer in contactless hand-offs, respectively.
Retailers saw 32% higher online sales growth when offering curbside, drive-through, and in-store pickup, and 57% of retailers offered contactless pickup, a concept introduced for the first time in 2020. Simultaneously, retailers were confronted with shipping issues and were forced to find solutions to last-mile shipping issues. One solution was offering local pickup or delivery, and Shopify found that consumers spend 23% more and have a 25% larger cart size when this is an option. In regard to more contactless solutions, 67% of retailers now except no touch payments, up 40% from last year. This new normal will spill over into life post-pandemic, and consumers will expect more contactless payment and pickup options from retailers.
An Unforgettable Cyber Five
Cyber Week 2020 broke records with consumers spending $34.4B during the week, which represents a 20.7% YOY increase. Like the rest of the holiday shopping season, digital saw a massive increase with a whopping $60B in total digital sales over Cyber Week with consumers spending $6.3M per minute online on Black Friday. This type of spend made up for the 49% decrease in shopper traffic on Black Friday Weekend. Cyber Monday was named the largest online shopping day in U.S. History with a record $10.8B spent, an increase of 15.1% YOY. After Cyber Monday's undeniable success, the total season-to-date spending following Cyber Five was over the $100B threshold.
The Move to Mobile
Overall, during the holiday season, mobile purchasing accounted for 39% of total sales at $53B, a 47% YOY increase. During Cyber Five, mobile comprised 71% of traffic and 55% of orders while desktop saw 26% of traffic and 41% of orders YOY. In this same time frame, SMS growth was +170% YOY giving brands new ways to communicate with consumers. Mobile is a central part of retailers' strategy, and will continue to be essential as smartphones are on track to contribute to more than 50% of online spend by September 2022. In a year with in-person gift-giving all but halted, Draper James took advantage of the trend towards online shopping by launching a gifting concierge service to connect with customers. Intimates brand, Knix, used SMS to announce its warehouse sale early in November, spending essentially zero marketing dollars, and selling 85,000 pairs of underwear within 15 minutes.
Holiday Digital Creative Trends
Big brands kicked off the quarter when Amazon shifted its July Prime Day event to October 13-14, sending emails about deals as early as September,and Walmart and Kohl's launched holiday-themed ads prior to Halloween.
Comfortable at Home
With more consumers spending time at home, holiday digital creative didn't skip a beat with messaging and promotions as brands accentuated staying home in style and offering comfy gifts with purchase.
Connecting with Customers
Gift guides are always popular during the holiday season, but this year, brands found new ways to offer customer service and keep customer preferences top of mind. Draper James offered an SMS-based concierge service and Outerknown emphasized sustainability within their gift guide.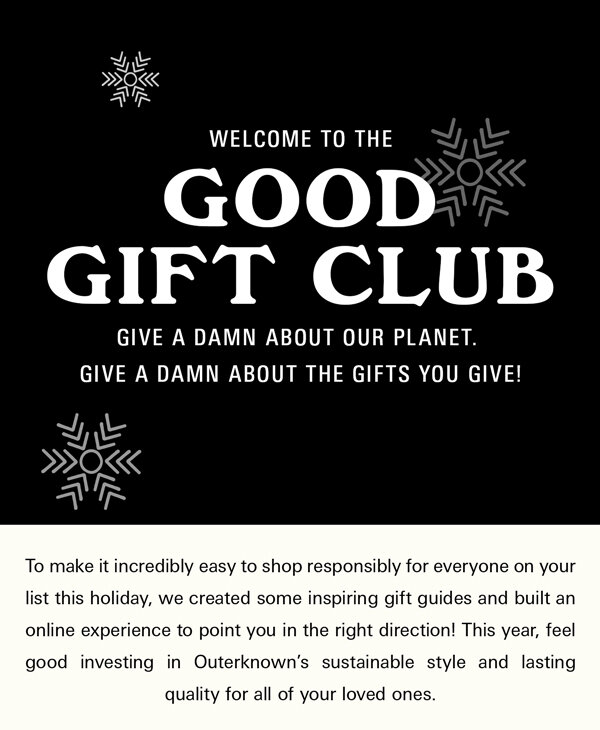 Shipping Communications Fill Inboxes
The high volume of online purchases this holiday season led to earlier shipping cut-offs and delays, and brands made sure to communicate with their buyers through email.
Gift Cards Gain Momentum
Gift cards were a popular gift for the holiday season, especially for last minute shoppers and retailers facing early shipping cut-offs and delays. Sarah Flint offered discount codes with purchase of a gift card and Shinola and King Arthur highlighted that gift cards take the guesswork out of online shopping.
If you are interested in Holiday Creative Trends in Direct Mail, we have blog posts on that as well.
We will continue to monitor critical retail trends as we move into 2021 to support our clients across marketing channels.